Class of 1968 Reunion
The 45th Reunion of Northern High School's Class of 1968 was a great success allowing classmates to both reconnect with old friends and make new ones. The Friday night Bowling Party continues to grow in attendance and this less formal, more intimate venue, event was such a success that we plan to expand it next time.
Our next reunion will be our 50th. We would like to make that as special as we can. If you have ideas or suggestions that you would like to share, please let us know. We are also always looking for classmates that have the time and energy to help us complete the tasks that are required to put on these events.
If you missed the reunion, please consider purchasing a copy of the 45th Reunion Booklet so you can catch up with what your classmates are doing. The booklet supply is growing limited, so place your order soon. Remember to "Like" us on Facebook at Northern High School – Class of 1968. We look forward to seeing you in 2018!
NHS 1968 Info
&nbsp
&nbsp
We Want You !
---
The NHS Class of 1968 needs your help
You can help us by keeping in touch with other classmates as our contact information needs to be updated to bring us all together. We're always looking for pictures from our high school days and from past reunions. If you have some that you would like to share and you can scan them into a digital format,please contact to get them posted online.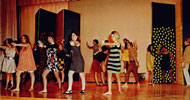 Browse through a gallery of images from days gone by.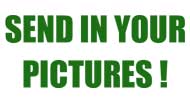 See what your classmates have been up to over the years.
If its been while since you've been to Baltimore because you've moved out of state or you're loving life in the 'burbs see all of the wonderful things that are going on in Baltimore today at discover Baltimore.
The Northern High School Class of 1968 website is maintained by the reunion committee and is © NHS Reunion Committee.